HHHHEY! I just can't believe that I have passed all the school's exams and also still can't believe that I will leave my school just for about 3 weeks more after the National Exam:""
Time goes so fast, I feel like I just start my junior high school and now I'm going to continue my study as a senior high school student on July:O
Bytheway, I have cut my hair about several weeks ago, and now I feel like ummm, it's too short. Wdyt?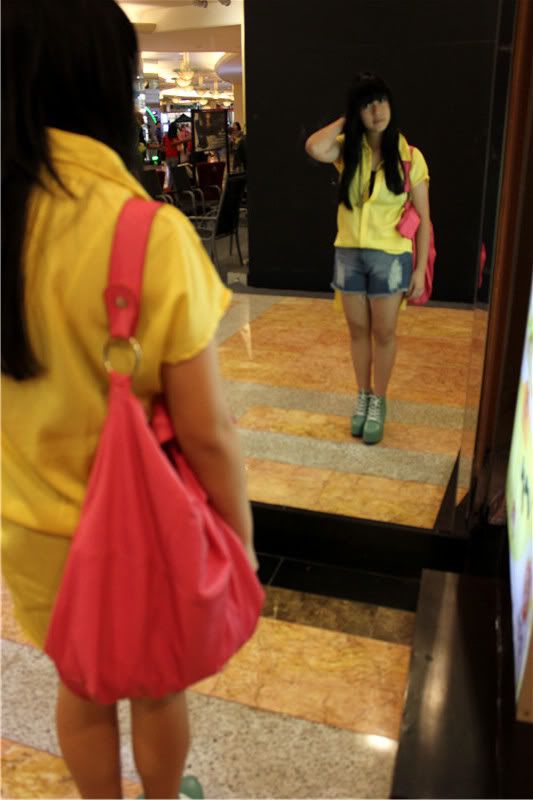 But i didn't get any picture with her, except with her shoes-__-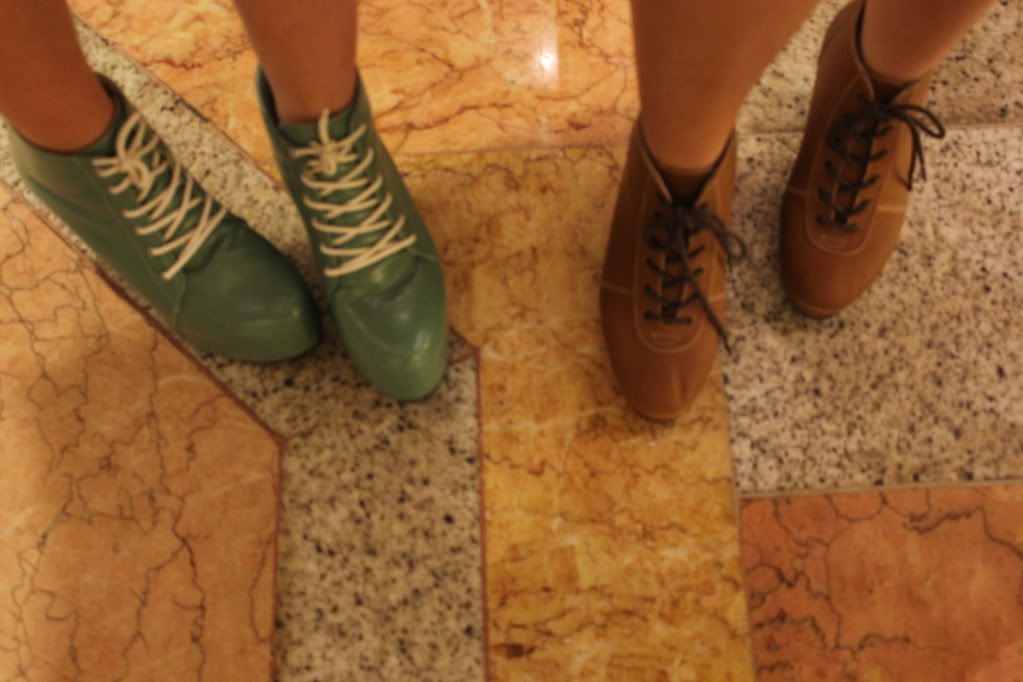 That day i wear an asymmetric yellow shirt, and ripped jeans from my friend's shop
Lilmiss Collete
also my new shoes from Anastasia's booth that i bought on Spring Wipe Out last time:P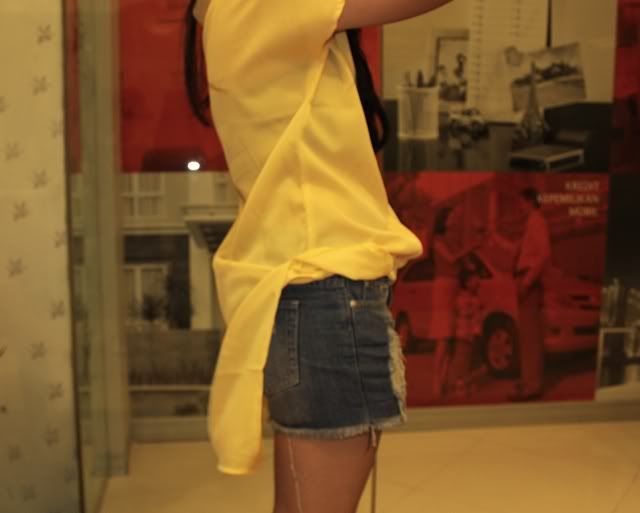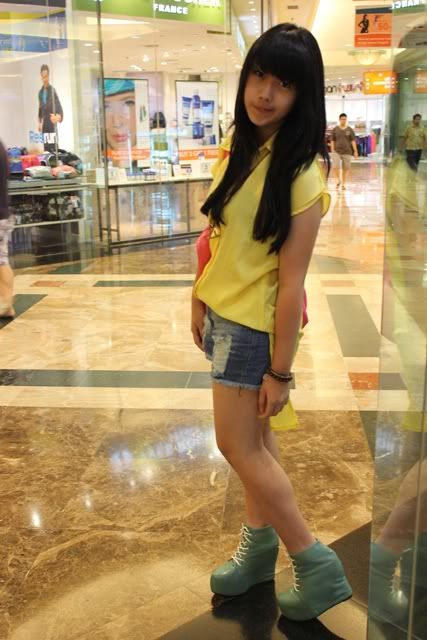 .
And you know, I feel so colorful that time. See, I wear a yellow shirt and i brought a pink bag with green shoes LOOL XD
I really like my friend,
Regina
's outfit that time. (she is the owner of Lilmiss Collete!:P)
Regina wear her closet's leather jacket and jeans legging. She looks a lot like Vanessa Hudgens♥♥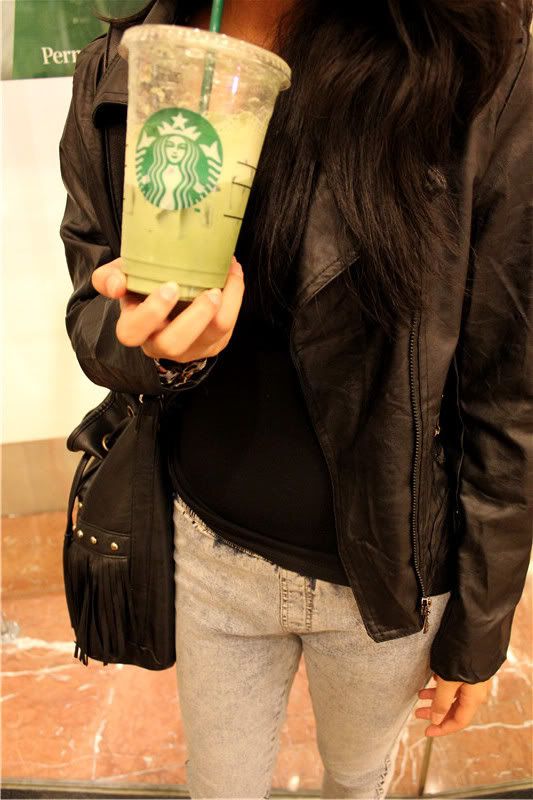 And also Jessica's shoes, that she got from Central Park New Look♥
Me and my friends going to have a blog that will post anything about us, I'll tell you soon about the address!!:P
Much love xxxooo