This song have been stuck in my mind for about months and i cant stop listening to it. I mean, that was just a perfection in 111 secs. I'm so in love with this.
Flowers in your hair - Lumineers. TRY IT TRY IT
Have i tell you my new addiction, i just so in love with daisies and sunflowers, i just cant even ugh.
They're just pretty and purrrrrfect.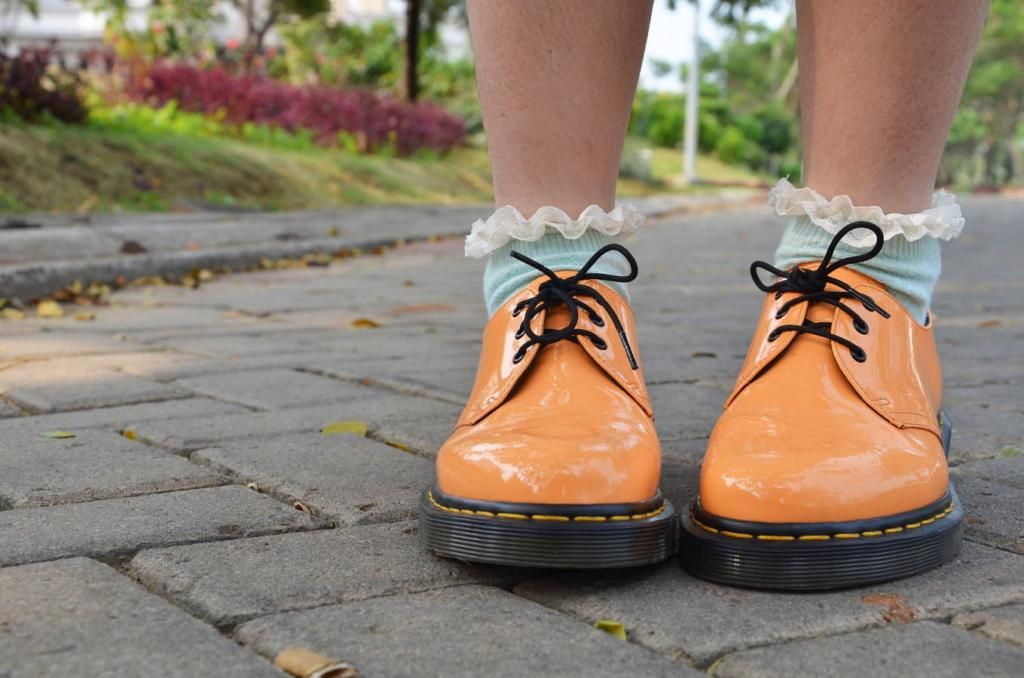 I took this picture last week actually but i was pretty busy at that time so i can't post it.
I'm wearing a black tank top by Giordano, Black Flare Skirt by Cotton On, my shoes by Doc Martens and my cutie socks was from Topshop.
I know this outfit was pretty simple so i'm wearing my flower crown (or can i call it flower band?) and my earring by forever21. I just got my right ear pierced, people said that it doesnt hurt at all but it actually hurt. a little bit.
Btw I'm on my clean eating progress, I avoid all those sweet treats like crazy :((
I'm envying those girls that eat so much but never gain any weight. YOU LUCKY.
And actually clean eating was good, it not only get you skinnier but it helps keeping you healthy and fit.
So that's all about my last outfit photos, did you guise finished your mid term test yet? Good luck anyway :D
Have a nice day!
♥♥♥